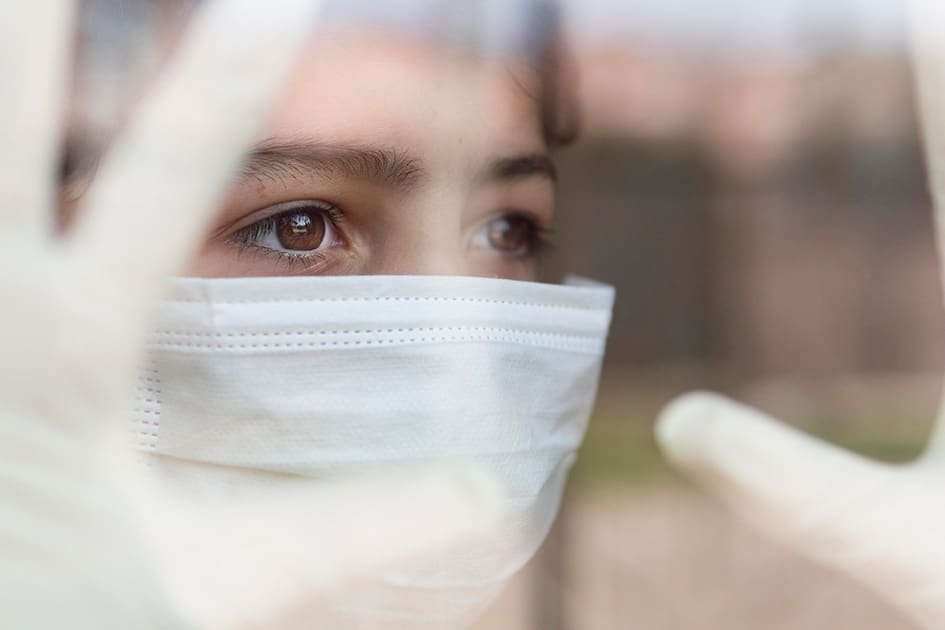 San Francisco, CA – COVID-19, the highly contagious virus that has spread into a global pandemic, has forced businesses across the country to close. Anything deemed non-essential has been shut down in an effort to stop the spread of the virus. While the decision to close practices was not made lightly, it is crucial to ensure we're doing our part to flatten the curve and stop the spread of the virus. But, how will this impact your orthodontic treatment?
The first question you may be asking yourself is, "will this delay my treatment time?" The unfortunate answer to this question is inevitably yes, these closures will cause some delay in treatment time. However, there are some things you can do from home to ensure your treatment stays on track.
The most important way to ensure your treatment stays on track is by following all care guidelines given to you by your orthodontist, brushing and flossing properly and frequently. Keeping your mouth healthy is the first step in ensuring your treatment does not derail. Next, be sure you adhere to the diet laid out for you. If you wear traditional braces with brackets and wires, avoiding certain foods is required. Eating anything too hard, sticky, chewy or crunchy can damage your braces, which could potentially extend your treatment plan.
If you wear Invisalign, stick to your schedule for aligner wear, unless you have been otherwise directed by your orthodontist.  Remember to wear your aligners at least 20 hours a day – they can only do the job of moving your teeth when they are in your mouth. If you are at the end of your aligners, wear your current aligner until we can get you a new set.  If you need a new replacement, please contact our office and we will order one.
Even when we do all the steps to ensure we are following proper orthodontic care, it is inevitable that something may come loose or break. If you experience an issue with your braces or appliance, here are some tips to help you at home:
Loose or broken brackets: If a bracket becomes loose take some orthodontic wax and place the bracket back in place using the wax. If a bracket falls off completely, save it and we will put it back in place as soon as possible.
Poking wire: You may experience your wire extending out over the last brackets in your mouth. If this happens, the poking wire may become annoying and irritate the inside of your mouth. In this case, use orthodontic wax over the poking wire to prevent irritation. You can also clip the wire behind the bracket using the emergency wire cutter given to you at the initial bracket placement. If you do not have an emergency wire cutter, you may use a CLEAN pair of nail clippers as a replacement.
Loose wire: If you experience a loose wire or if your wire comes out of a bracket, you can use the eraser end of a pencil to gently push the wire back into the bracket. If you cannot get the wire back in place and orthodontic wax doesn't provide relief, you can use your emergency cutter or a clean pair of nail clippers to clip the wire behind the last bracket it is attached to.
Discomfort or soreness: No orthodontic treatment is without a bit of discomfort. However, there should be no severe pain associated with your treatment. If you experience tenderness or discomfort, you can take an over-the-counter pain medication to relieve any soreness. Rinsing your mouth with warm saltwater can provide relief as well.
If you experience a true emergency, such as severe pain or injury, please call our office at 415-563-2348 or email info@cucalonortho.com.
While we are unsure when offices will reopen, we anticipate and hope re-opening our offices in early June. In the meantime, we are available to address any concerns or issues that may arise and will do our best to communicate any information about office re-openings. If you would like to talk to Dr. Cucalon, Dr. Matin, or staff in person, we are now offering virtual appointments. To schedule visit our website cucalonorthodontics.com. We look forward to seeing all of your smiling faces again in the meantime stay safe and healthy.