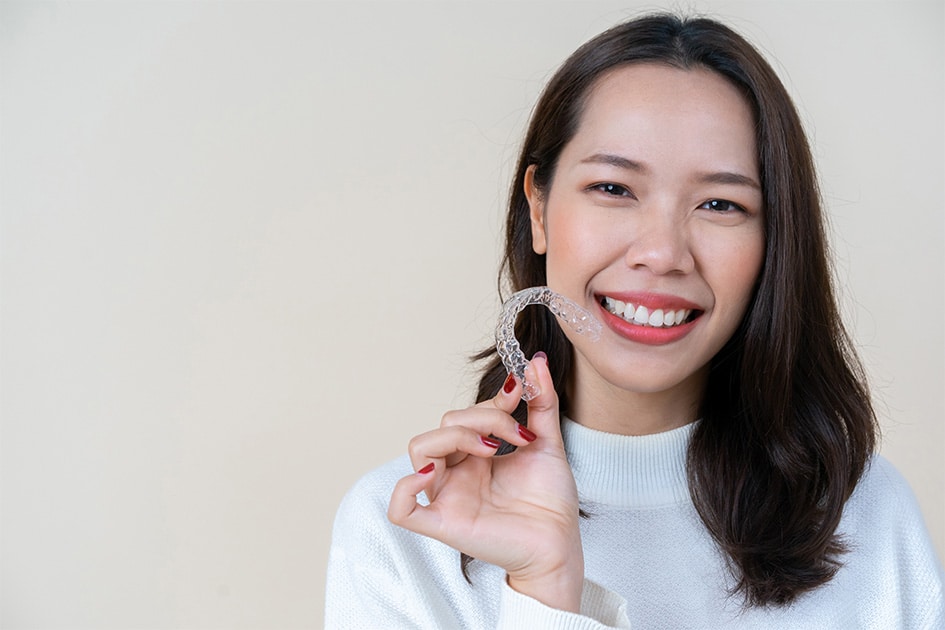 San Francisco, CA – Invisalign treatment has taken the orthodontic world by storm since it was first introduced. Orthodontic patients love it because the aligners are clear, comfortable and removable. But how does the cost of Invisalign compare to other treatments in San Francisco?
"Many people mistakenly assume that Invisalign is costly and therefore likely out of their budgets," says San Francisco orthodontist Dr. Tony Cucalon. "The truth is, the cost of Invisalign treatment is very similar to that of traditional metal braces. That means for roughly the same price, you can have orthodontic treatment that won't attract more attention than necessary."
Most dental insurance policies also cover the cost of Invisalign treatment. If your policy covers orthodontic care, chances are very good that Invisalign will be one of the covered treatments. At Cucalon & Matin Orthodontics, our financial coordinators will work with you to ensure we have all your necessary insurance information in order to help you understand the extent of your coverage.
If you have a Flexible Spending Account, you can also use those funds toward the cost of treatment. This allows you to use pre-tax dollars on your treatment expenses.
We never want our patients to worry that the cost of orthodontic treatment is out of reach. We work hard to offer excellent treatment at prices that can comfortably fit into any budget. We also offer several ways to pay for your Invisalign treatment at our San Francisco office. That includes:
Interest free monthly payments
Credit card payments and auto-pay
Payment in full upfront
FSA plans
"Invisalign treatment is a wonderful treatment option for many patients, especially teens and adults who don't want to draw more attention to themselves while in treatment," says Dr. Cucalon. "The aligners are so clear they are practically invisible in your mouth, and they are removable, which means you don't need to worry about forgoing your favorite foods during treatment. With Invisalign, you experience a comfortable, effective, and cosmetically pleasing treatment that is also affordable."
To learn more about the cost of Invisalign in San Francisco, or to see if you may be an ideal candidate for the treatment, call Cucalon & Matin Orthodontics today at (415) 563-2348.