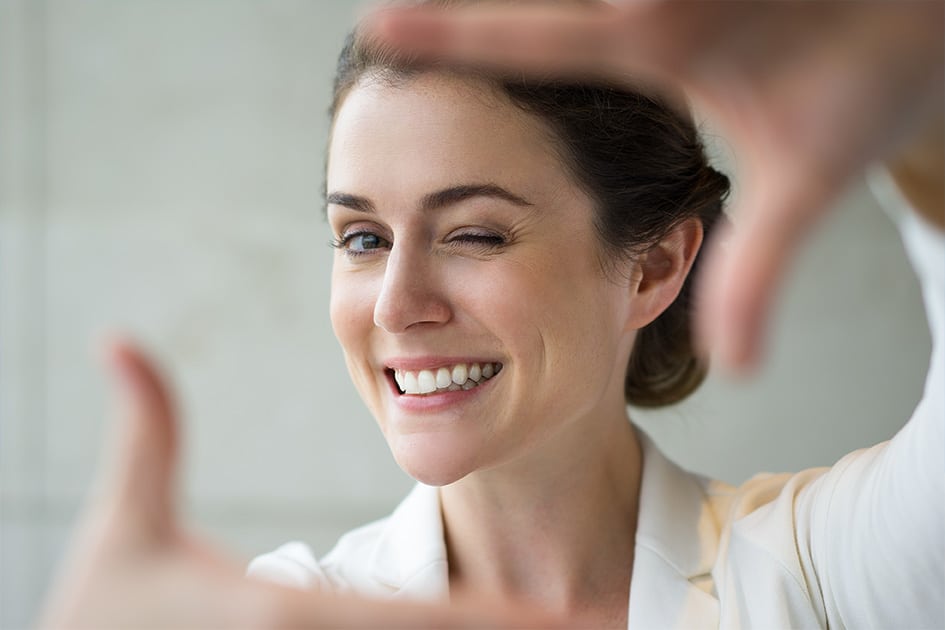 San Francisco, CA – Our bodies shift and change as we age. Think of all the wear and tear you place on your body each day. Your mouth is no different – as we age our smiles shift and change as well. Below are the most common ways our smile changes over time, what causes these changes, and how Cucalon & Matin Orthodontics can bring back your best smile!
Crowding of bottom teeth. As we age, our jawbones begin to lose density, which can cause shrinking, and ultimately mean less room in the mouth leading to crowding of the bottom teeth. This can also be caused by bite changes, adjustments, crowns, and any dental work, as well as overall changes within the mouth.  This can be corrected, and not only improve your smile, but prevent any possible pain in the future.
Front teeth gap, or a diastema. This can be caused by several different reasons – the pressure of swallowing pushes your tongue against your front teeth, which can lead to a gap over time. This can also occur because of bone or gum recession, enamel wear and tear, as well as grinding. Additionally, as we age, we are more likely to develop some form of gum disease, which can lead to bone loss that can also cause teeth to shift.
Shifting of teeth due to orthodontia work as a teenager. If you received orthodontic treatment as a teen or young adult, and didn't wear your retainer as required, you may notice your smile shifts as you get older. The purpose of the retainer is to ensure your teeth remain in their new locations. As we age, it is helpful to wear a retainer to ensure your teeth don't begin to shift into unwanted positions.
Headaches, popping, clicking, and other jaw issues. If you've had an improper bite your entire life, you may notice more issues popping up as you age which can also damage your smile.  Think about the pressure you exert every time you bite down – compound that over the course of your lifetime, especially if you already had a misaligned bite to begin with, and chances are you've got additional issues that have arisen over time.
The good news is, there is no time like the present to correct any issues that may have popped up as you've gotten older. Today, more adults than ever are turning to orthodontic treatment to correct their smiles. Nearly one in four orthodontic patients today are adults!
Whether you are 7 or 67, the biological process to move the teeth to a more ideal location is the same. While adults may have some extra things to consider when seeking treatment, age should never hold you back from achieving the smile of your dreams. There are more treatment options available for adults than ever before, and many more discrete options to allow you to perfect your smile. From Invisalign to braces and everything in between, Cucalon & Matin Orthodontics is here to help.
Begin your orthodontic journey by calling Cucalon & Matin Orthodontics today. After a complimentary consultation, Dr. Cucalon or Dr. Matin can diagnose your issue and create a custom treatment plan to help you get the smile you've always wanted. Call us at 415-563-2348 to start your smile journey.